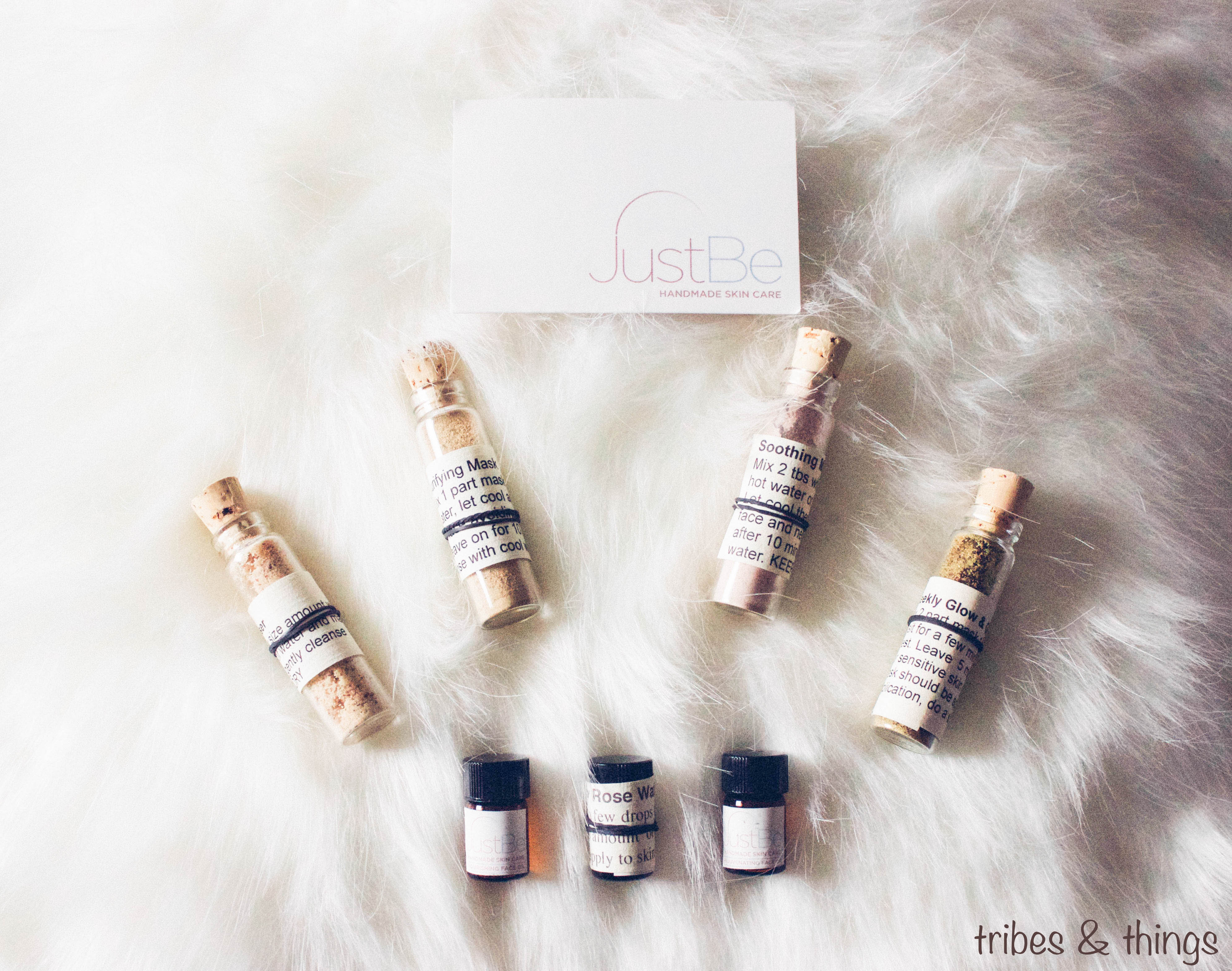 Today I'm reviewing the JustBe Skinline sample face pack.
This sample set can be purchased here and includes: Daily Cleanser,  Nourishing Face Oil, Rejuvenating Face Oil, Santal Mist, Rose Water, Weekly Glow and Go Mask & Soothing Mask & Purifying Mask.
First is the Daily Cleanser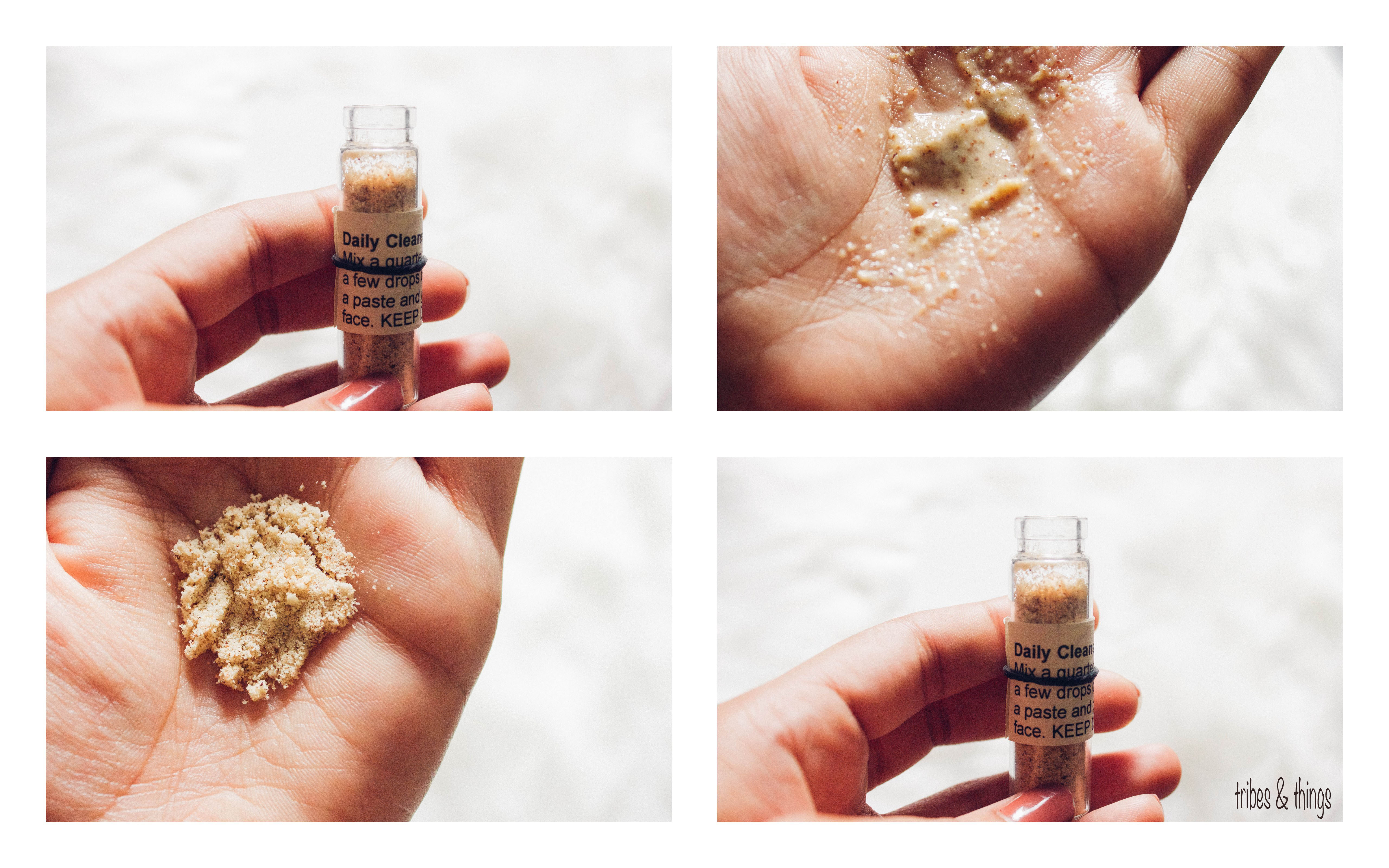 Description:  Almond and walnuts, the beauty nuts, coat the skin with Vitamin E; Milk powders' lactic acid removes the daily build up of dead skin and impurities, leaving skin soft and refreshed. A replenishing cleanser for all skin types.
Ingredients: Almonds, Walnuts, Milk Powder, Legumes, Quinoa, Neem, Nutmeg, Raw Cacao
First Impression: Slight nutty scent (that I love). Gentle and effective cleanser. 
I enjoyed this. I mixed the cleanser with some of the rose water to make the paste shown above. My skin didn't feel tight or raw just clean after I used it. I wouldn't use this everyday because I wear make up and I want something to remove all the residue from my skin but on makeup free days, especially in the winter I would reach for this.
Next up is the Purifying Mask.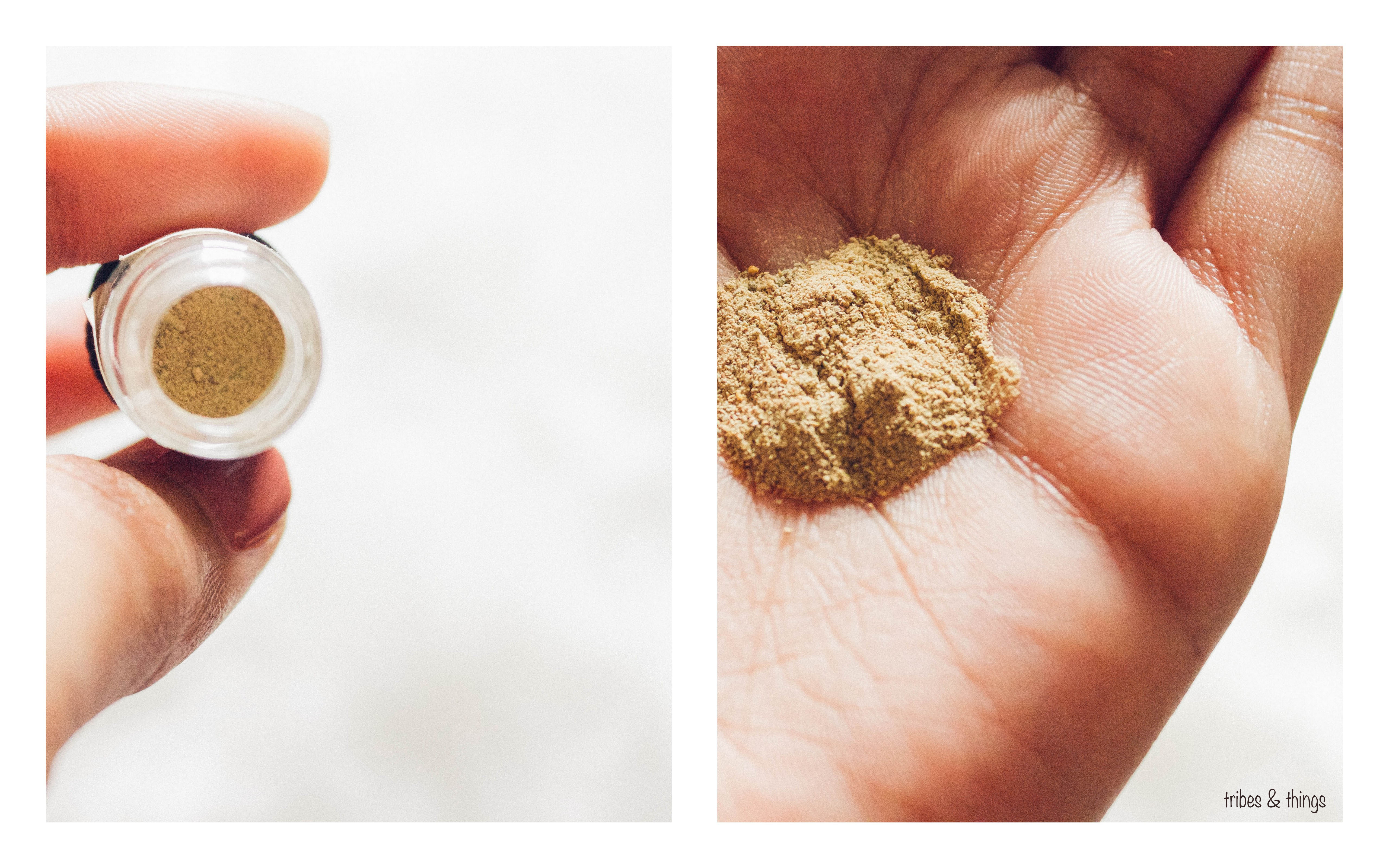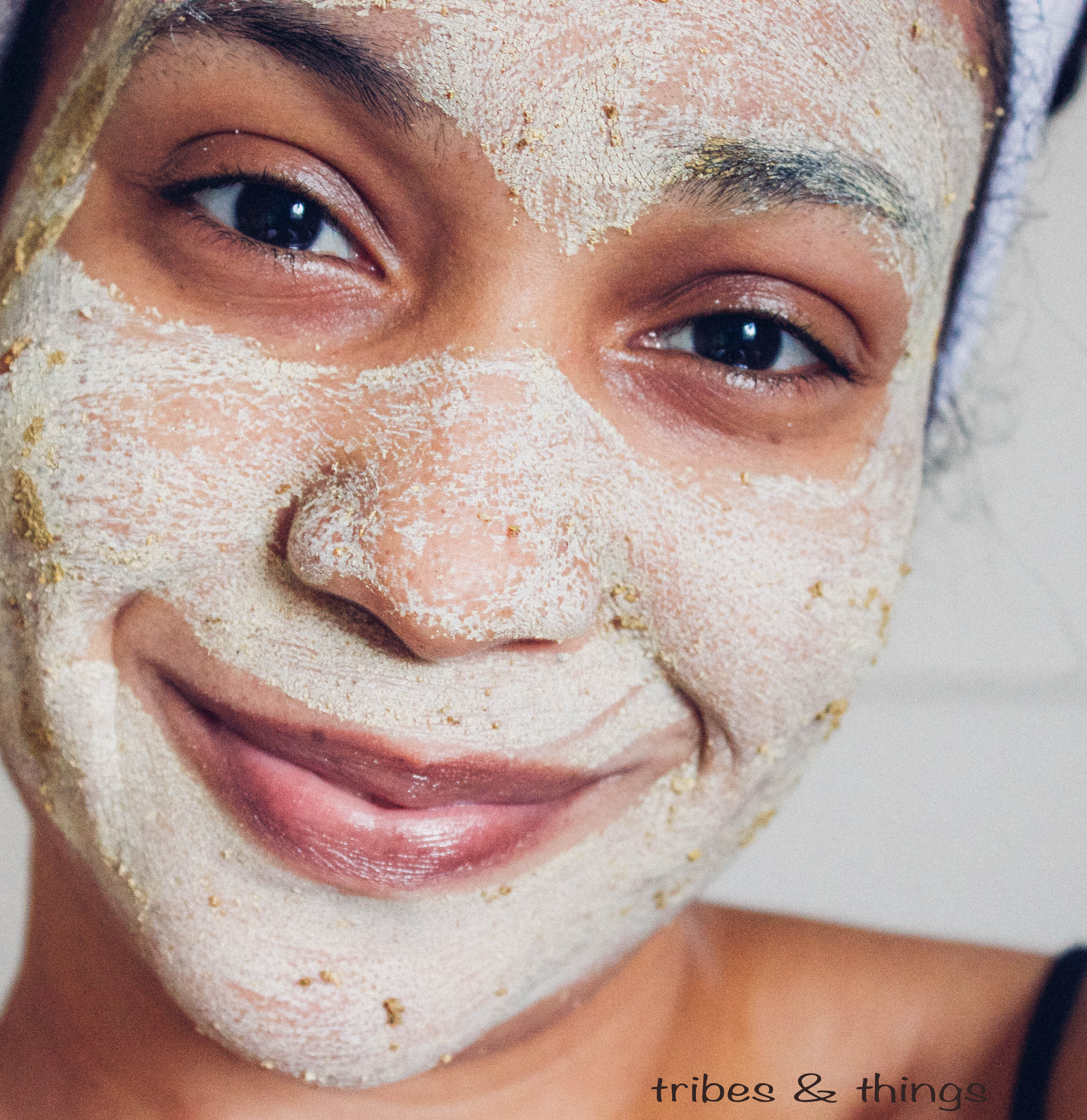 Description: "A blend of blood purifying Ayurvedic herbs to cleanse the micro- nutrient channels of the skin and detoxifying Ayurvedic clay to delicately remove dead skin cells and deeply purify impurities from pores leaving skin feeling fresh and radiant. This mask is ideal for all skin types and those prone to blemishes."
 Ingredients: Ayurvedic Clay, Elder Flower, Amla, Vacha, Curcuma Aromatica, Indian Sandalwood, Licorice, Neem
First Impression: An instant favourite. I loveeeee Sandalwood and while I can't speak for the purifying properties of this mask after just one use, it did leave my skin feeling refreshed. 
The last product I tried in this mini pamper sesh was the Nourishing Oil.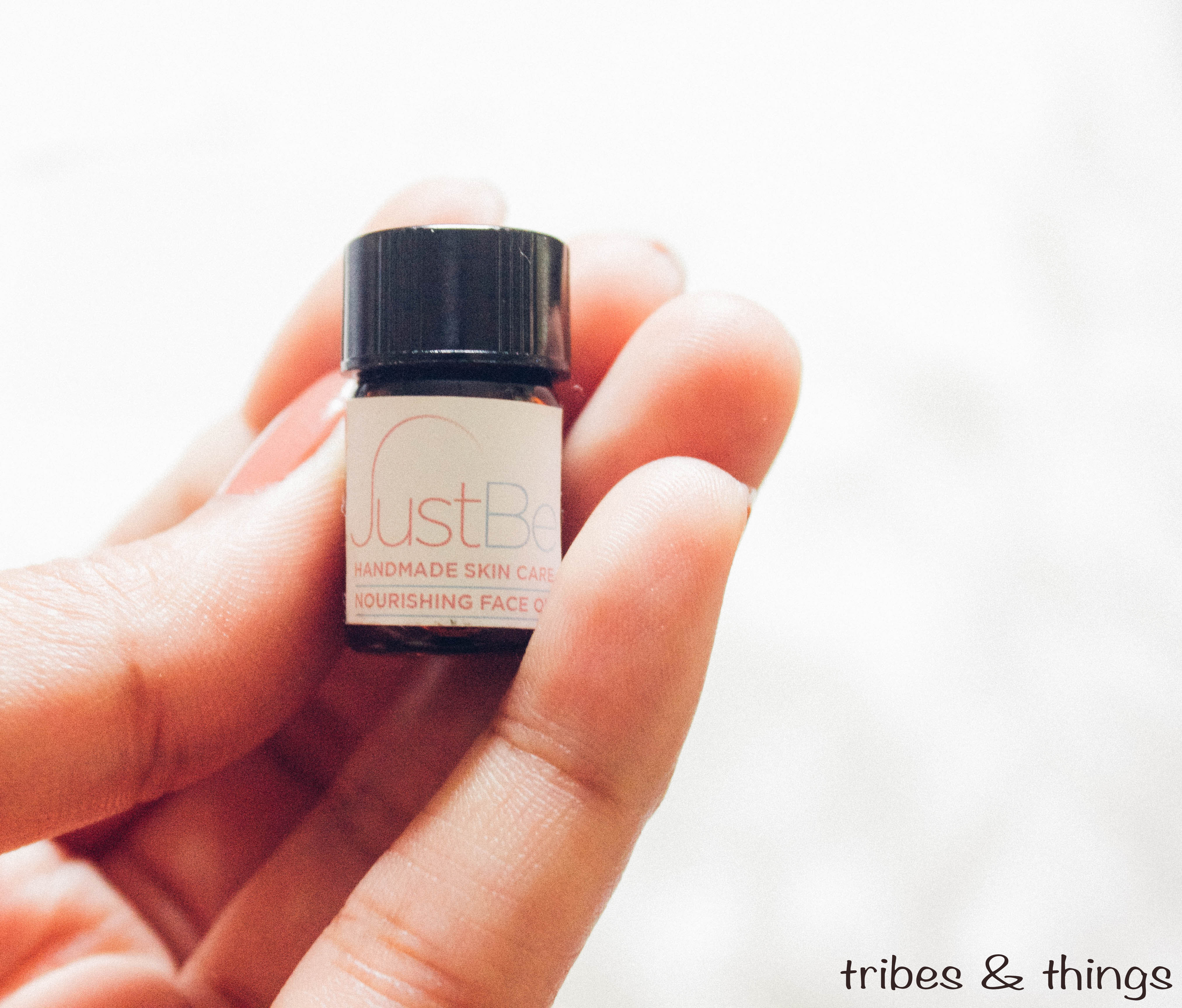 Description: Antioxidant rich Olea and Vitamin E blended with healing Indian Sandalwood and anti-inflammatory Rose Geranium make this an extraordinary oil that instantly adds life to skin. Great for all skin types.
Ingredients: Olea, Grape Seed, Tocopherol, Rose, Jasmine, Rose Geranium, Indian Sandalwood, Lavender.
First Impression: Love!! 
Again the Sandalwood might be the main reason but my skin felt supple and hydrated but not greasy.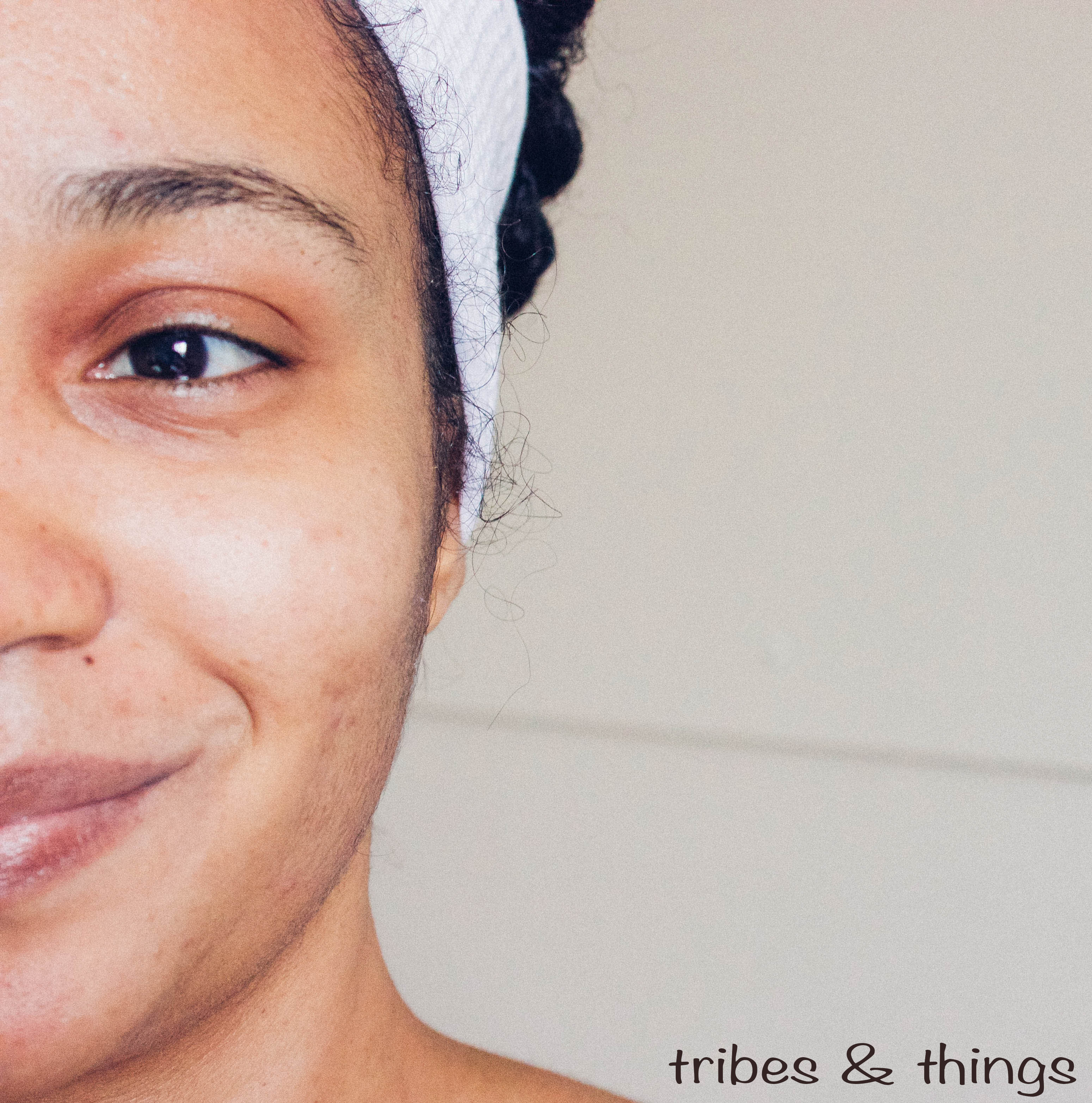 Next week I will be reviewing the Rejuvenating Face Oil, Glow Mask, Soothing Mask & Santal Mist and will let you know what I think!
What are some of your favourite natural skincare products?